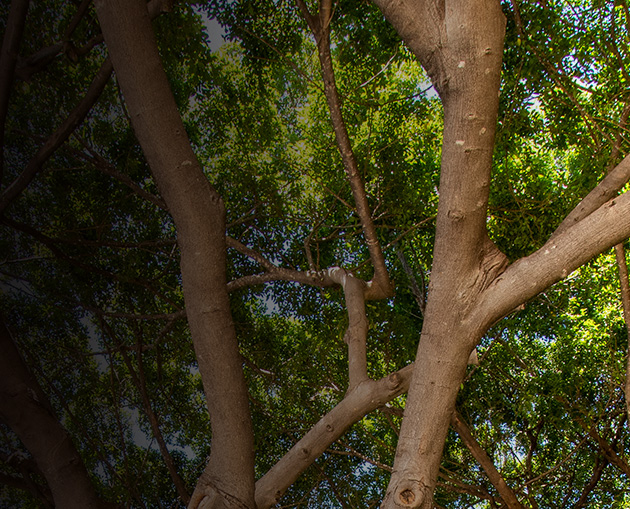 A historical journey
Our journey began by engaging with local families, cultural experts, and kūpuna with historical ties to the area and the 'āina. After studying the Mo'olelo (historical accounts), botanical information, and other available resources, a modern historical interpretation for Koa Ridge was born.
Connecting with our past while planning for the future
In Hawaiian culture, E Ola Koa (live like a Koa tree) is used as a greeting to wish someone a long and healthy life. At Koa Ridge, we've adopted this greeting to welcome residents and guests to the community.

Ola represents life, health, well‐being, and essential living. Quality of life is important to us from the environment and energy we surround ourselves with to the health and well‐being of our body, mind, and spirit. To live our best life is to keep all three in harmonious balance.

The word Ola, a vital part of the phrase "E Ola Koa," refers to the abundant and healthy life that Koa Ridge offers to its inhabitants and guests.
E Ola Koa - Live your best Life
A master-plan inspired by
E Ola Koa "Circle of New Life"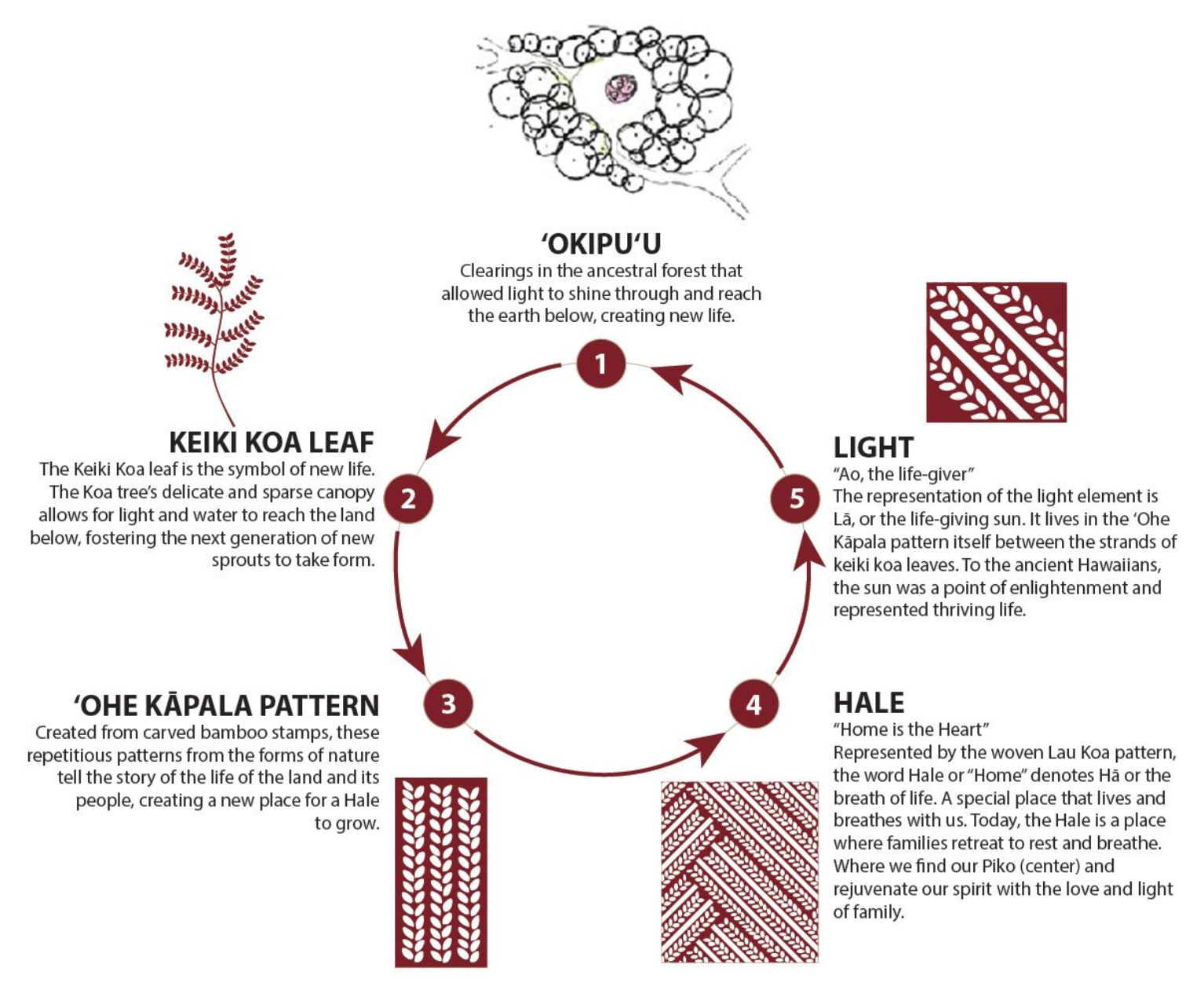 'Okipu'u were forest clearings used for planting 'awa, mai'a (bananas), and other plants.
Our Story Begins with 'Okipu'u
'Okipu'u were distinct man‐made land features found on the islands of O'ahu and Kaua'i. Early maps show that a multitude of these forest clearings existed here on the Koa Ridge site. In ancient Hawai'i, 'okipu'u clearings were created to let sunlight shine through the dense forest and touch the earth below. This allowed for the birth of new life, creating a thriving environment for new plants to flourish.

In order to create a unique sense of Hale, or "Home," we designed a community for residents that grows as they grow, that is centered around thriving lives, and that has roots firmly planted in the distinct stories of place. We offer a translation of the ancient 'okipu'u concept into our unique master-plan, creating special landscape clearings with community features that include interactive parks and recreational facilities, community gathering areas, botanical landscapes, retail and dining spaces, and more. Through this intentional design concept, we are creating spaces to make way for families to live and grow, and to make positive connections with the greater community.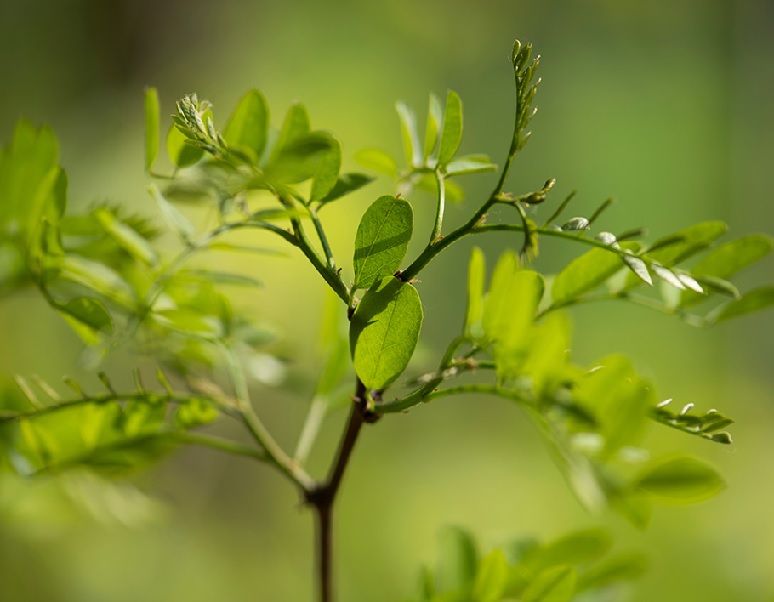 Keiki Koa – Symbol of New Life
Like a sprouting Koa tree, the Hale Lau Koa (house of Koa leaves) community at Koa Ridge provides a new and unique 'okipu'u forest clearing as a place for families to plant their roots, cultivate the community, and grow in Life.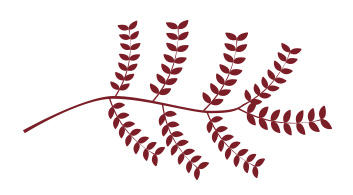 From a traditional Hawaiian art form, the symbol for Koa Ridge is born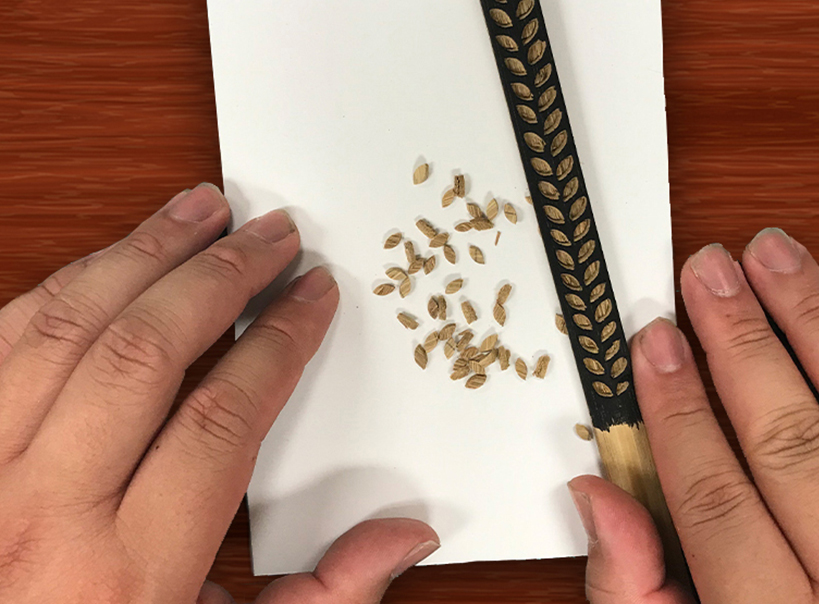 The Art of 'Ohe Kāpala
'OHE KĀPALA CARVING
The art and practice of 'Ohe Kāpala was developed in the Hale Kua (the women's beating house) during the final stages of kapa (Hawaiian cloth) decoration. Native 'ohe (bamboo laths) were carved with intricate designs depicting repetitious patterns found in nature. Each motif was carefully chosen to balance the graphic proportions of positive and negative space. Inspiration and intention for the niho (patterns) originated from the mountains, sea, and sky.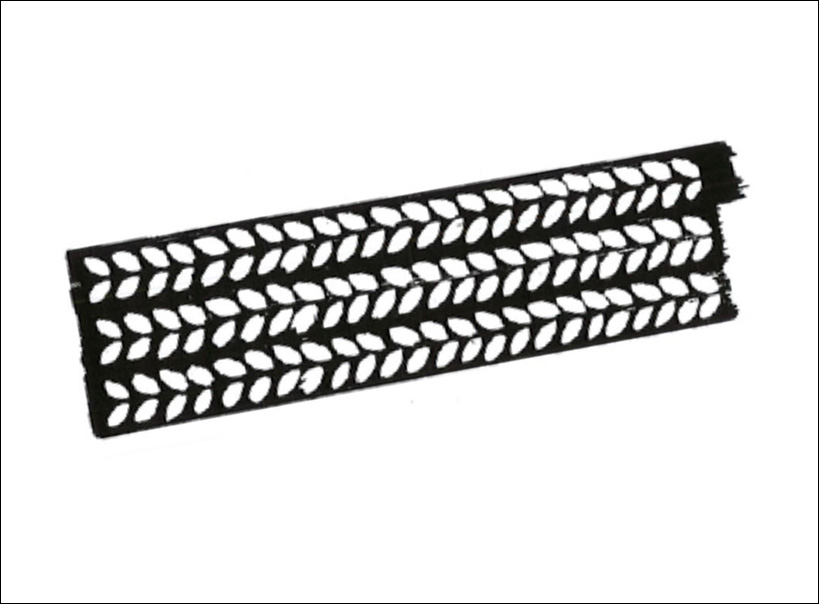 'Ohe Kāpala Print
Local designer Manaola Yap honored the traditional Hawaiian art of 'Ohe Kāpala when creating the Lau Koa (Koa leaf) pattern now used as the symbol to represent life at Koa Ridge. This unique design comes from the gathering of the keiki leaves of the Koa plant. Manaola shares about the honoring of space through this pattern. "Through pattern design and storytelling, we lay the foundational path to a thriving community that shares an extraordinary relationship between the land and its people. Infusing inspiration from the surrounding environment is an important step in developing a close and positive connection to place."
The Lau Koa Pattern
Its woven form represents the strength that binds the community together.

Its mat form represents a gathering place that fosters the people.
Hale – Home is the Heart
Inspired by the choice of the Lau Koa (Koa leaf) as a strong symbol for Koa Ridge, the Lau Koa pattern depicts the early stage of a leaf's growth. The young Koa leaflets shown here represent the nurturing of new life.

The woven nature of the Lau Koa pattern displays the binding method of traditional 'aho cordage that was used as lashings for traditional Hawaiian Hale (houses) and the Moena or woven mats that furnished them. The 'aho cordage was the string that held the structure of the home together. Without the 'aho, the Hale would not stand on its own.

The intention is to bring the wisdom of the Koa tree to the growth of the Hale Lau Koa community at Koa Ridge and the families and people who grow within it.
New Life Begins at Koa Ridge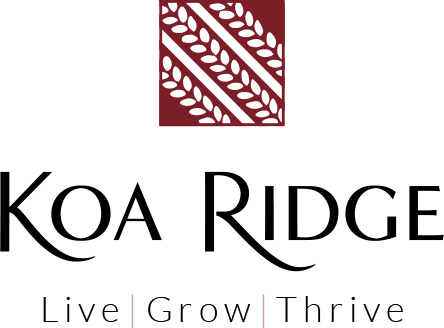 While we continue to honor its history and distinctive stories of place, we've planted the seeds for new life here at Koa Ridge. A forward‐thinking master-plan design now offers residents a place to live, grow, and thrive. A community where you'll find many of life's necessities available within walking distance, interconnected by a 7.5‐mile pedway that gives you the option to walk or bike to most services and amenities, including shops, restaurants, a community center, medical center, and much more. A place with parks and open spaces that encourage an active, outdoor lifestyle. A home where your family can plant new roots and grow for generations to come. This is Koa Ridge. Come thrive with us.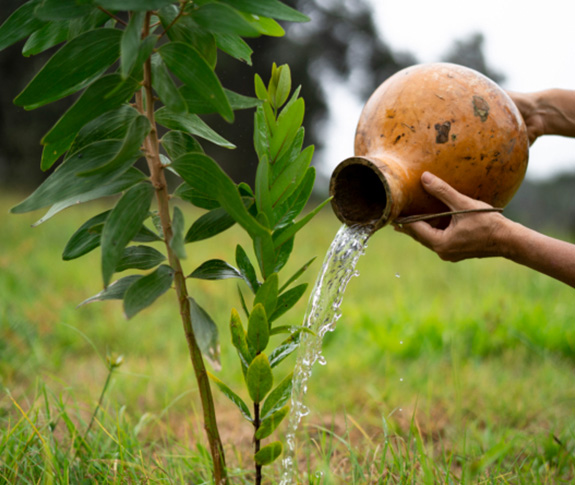 Helping to Reforest Hawai'i
For every home sold at Koa Ridge, Castle & Cooke will plant a Koa tree in the homeowner's name, and that tree will live out its life in a native Hawaiian forest. This is our opportunity to help reduce the carbon footprint at Koa Ridge and make a positive impact on the environment.
Learn More >