KOA RIDGE
HOMEOWNERS CENTER
Join us on a virtual hard hat tour of Nanea at Koa Ridge, guided by the Castle & Cooke Hawai'i Sales and Construction team.

On this tour, you will learn why Castle & Cooke has earned the reputation for building high-quality homes as you now have the chance to view the materials and details that go into the construction process. We will also review the three Key Home Inspections that our team conducts to ensure that the highest standards are met.
HOMEOWNERS ORIENTATION VIDEO
HOMEOWNERS
ORIENTATION VIDEO
Prior to closing, you'll receive a detailed introduction to your new home when you'll learn about the quality and craftsmanship that went into building it. You'll also learn how to properly care for and maintain your home. In this virtual homeowners orientation video, our Homeowner Service Representatives touch on some of the key highlights that will be covered in that important final walkthrough.
KOA RIDGE VIRTUAL
HOMEOWNER PREVIEW
Congratulations, you're just a couple of steps away from receiving the keys to your brand-new Koa Ridge home. In this virtual homeowner preview, you'll learn tips from our experts on how to make the closing of your new home go as smoothly and seamlessly as possible.
Koa Ridge Design Application
If you plan on making any home improvements that will affect the exterior appearance of your home, please submit the Koa Ridge Design Application to the Homeowners Association. The Design Application and supporting documents will undergo a design review to confirm if the home improvements meet the Design Guidelines that support the Koa Ridge master-planned community's vision of a vibrant, attractive, and inviting place to live, work and play.
WARRANTY SERVICE REQUEST
This quick-response service continues through the warranty period, and you can arrange for customer service over the Internet.
CONTACT
Sales Team
Warranty Request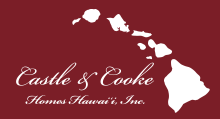 RB-16790
Web Design by
Team Vision Marketing