KOA RIDGE LENDERS
We've partnered with Hawai'i's top lenders to provide you with the lowest rates and the most comprehensive mortgage financing services.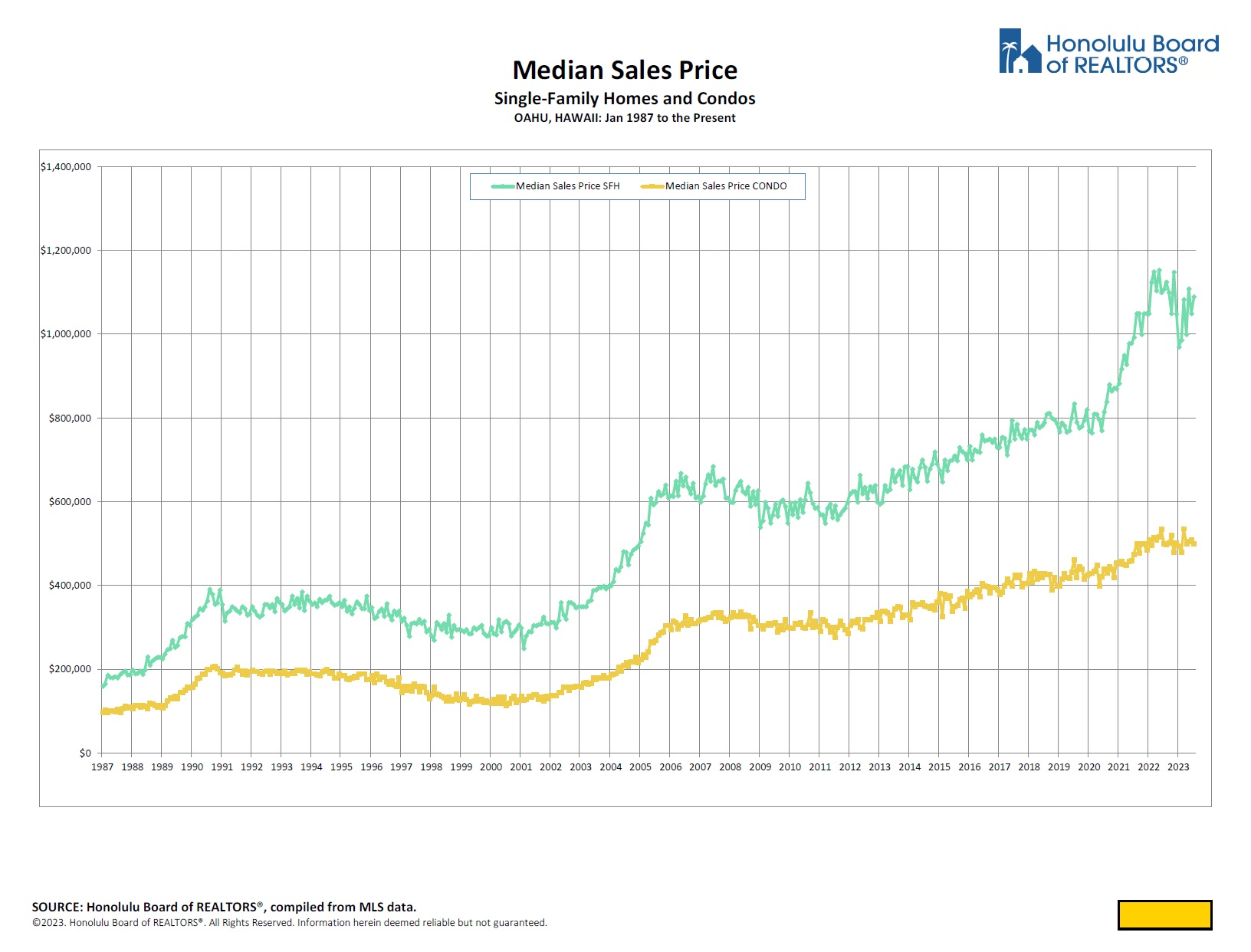 3 Tips to Consider when Buying a Home in Today's Market
For homebuyers who want to buy now due to a change in lifestyle like getting married, starting a family, downsizing, or because you are looking for more financial stability, here are a few things to consider.

Mortgage loan officers can show many homebuyers that you may have more options than you think. If you are considering a home purchase right now, our designated project lenders are here to help..

Remember each market is local and we recommend you analyze the nuances of the neighborhood.

Here are three (3) instances in which it might make sense for you to consider buying now:

Tip No. 1: Home values in this area are holding steady and new construction costs while improving are still high. (See the Median Sales Price trend chart above reflecting sales since 1987). If you are financially able to purchase now please remember, your home is your home, not an investment. At some point in the future, you may need to access the equity for your personal circumstances. If you have a long-term time horizon – history has shown that you don't have to be perfect to experience good results.

Tip No. 2: Inventory is extremely limited. New Home Inventory is an option. It is important to determine where it is you want to call home. In the general resale market, competition for homes is still occurring and some buyers are not winning the bid. If that is the case, consider new homes where everyone has equal footing – either first-come, first-serve, or a lottery. Another benefit of new construction is that much of what is available in the resale market is in need of remodeling or updated maintenance. New homes today are typically smaller and require less maintenance.

Tip No. 3: While the 30-year mortgage rate currently sits below 7% with points, this isn't unusual. Twenty-seven out of the last 50 years have seen mortgage rates at or higher than current levels, and rates have exceeded 5% in nearly 38 of those years. If you are looking to purchase at current interest rates, consider the opportunity to refinance in the future.
See our experienced loan officer teams for assistance and let us know if we can be of service.

Keiki Koa - Symbol of New Life
Like a sprouting Koa tree, the Hale Lau Koa (house of Koa leaves) community at Koa Ridge provides a new and unique 'okipu'u forest clearing as a place for families to plant their roots, cultivate the community, and grow in life
Learn More >