Welcome to Mililani Tech Park
Discover All That Mililani Tech Park Has to Offer
Dedicated in 1987, Mililani Technology Park is a landscaped, campus-like destination for high-tech companies and other services. Boasting mixed-use zoning, the Park allows for a variety of office and light industrial uses.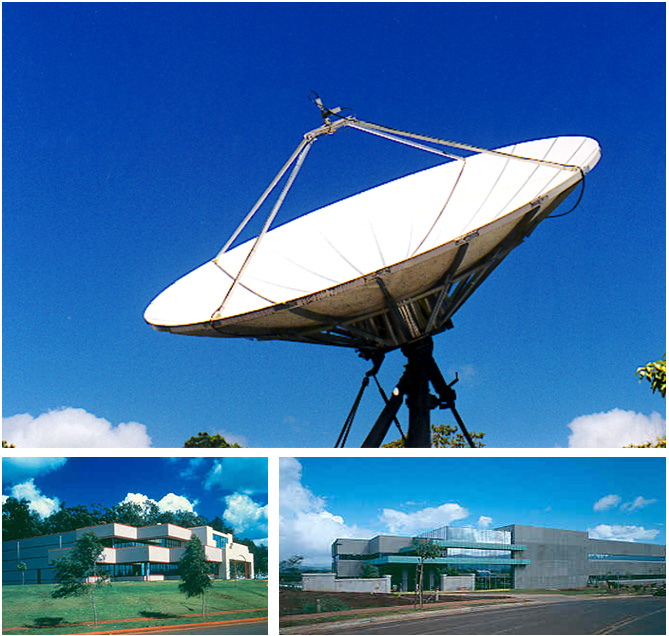 About Us
Mililani Technology Park (MTP) is a development of Castle & Cooke Properties, Inc. The Park, dedicated in 1987, is a heavily landscaped, campus-like park for high-tech companies and other services. The Park has mixed-use (IMX-1) zoning, which allows a variety of office and light industrial uses. With this zoning, companies no longer need to be in "high-tech" industries to locate to the Park. However, the design and infrastructure of the Park are geared toward the demanding high-tech market.

A Brief History
Ground was broken in 1987 for the Mililani Technology Park. The Leilehua Building was the first building to open in January 1989. It is zoned IMX-1 mixed-use, which allows a variety of office and light industrial uses. The Park is designated a Foreign-Trade Zone and also has Enterprise Zone status.

Verizon and Oceanic Communications both provide broadband width fiber optic cable, supplying superior communications for Park users.

MTP is a development of Castle & Cooke Properties, Inc., and is part of Castle & Cooke Hawaiʻi's master-planned residential development of Mililani, the only community in Hawaiʻi to receive the "All-America City Award."

Mililani Technology Park Update
Castle and Cooke remain committed to developing MTP. Unlike most business parks in Hawaiʻi, MTP is fee simple. MTP is unique because of the climate, location, and design guidelines. For example, the temperature is 6 to 8 degrees cooler than other downtown Honolulu locations. Employees, especially those who live in the area, can save 2 hours per day commuting to work. This means more time at the office or with family and less stress.
Amenities and High Tech
Infrastructure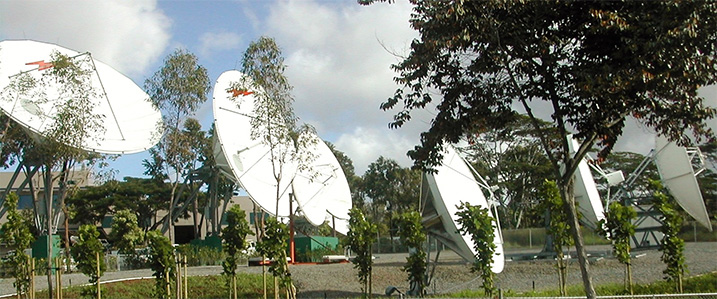 Fiber Optic Communications
Mililani Technology Park is equipped with broadband fiber optic cable, providing superior communications for Park tenants. Park users also benefit from the cost savings associated with Hawaiʻi's position as the Asia-Pacific hub of AT&T's fiber optic network. Time Warner Oceanic Cable Road Runner service is also available.

Maui Supercomputer Access
Mililani Technology Park has access to one of the world's most powerful supercomputer systems, the IBM POWERparallel SP2reg., located at the Maui High Performance Computing Center in Kihei, Maui. This system is linked to other research institutions on the U.S. mainland by the longest transoceanic fiber-cable in existence.

Foreign-Trade Zone
The Mililani Technology park has been designated a Foreign-Trade Zone by the U.S. Department of Commerce. Park businesses who wish to activate the Zone may realize significant savings by avoiding U.S. customs duties, taxes, and bonds. Within the Zone, companies may land and store imported goods indefinitely, free of customs requirements.

Enterprise Zone Status
Entitles qualified companies to important state and county tax incentives. The state tax incentives include exemption from general excise tax for seven years; an income tax credit starting at 80% the first year and an income tax credit equal to 80% of the unemployment insurance premiums paid during the first year. City incentives include property tax abatements, priority permit processing, building permit waivers and priority consideration for important federal program monies

Day Care Center on Premises
Established in 1968, Kama'aina Care, Inc. has been committed to serving the child care needs of Hawaiʻi's families for over 25 years. Kama'aina Kids in the Mililani Technology Park is the first child care center in the Mililani area to offer both preschool and school-age child care services such as holiday care, summer day camps as well as recreational gymnastics. Priority is given to children of employees who work for companies located at the Park. Call (808) 623-1322 for more information.
Design Standards
To enhance Mililani Technology Park's high-quality appearance, the Park's Covenants, Conditions and Restrictions contain strong design criteria ensuring that all buildings reflect the character of the Park. The MTP Design Committee reviews all construction plans to ensure that they conform to the following standards.

1. Building coverage can be up to 50% of the total lot size.
2. The total floor area in the buildings on a lot should not exceed 70% of the lot's total area.
3. Attractive landscaping must cover 25% or more of the lot.
4. The setback minimum is 24 feet from all boundaries of the lot.
5. The maximum building height is 40 feet from the ground to the roof plate.
6. On-street parking is not allowed, and adequate parking for the needs of the owner or occupant must be built into the designs.
Site Map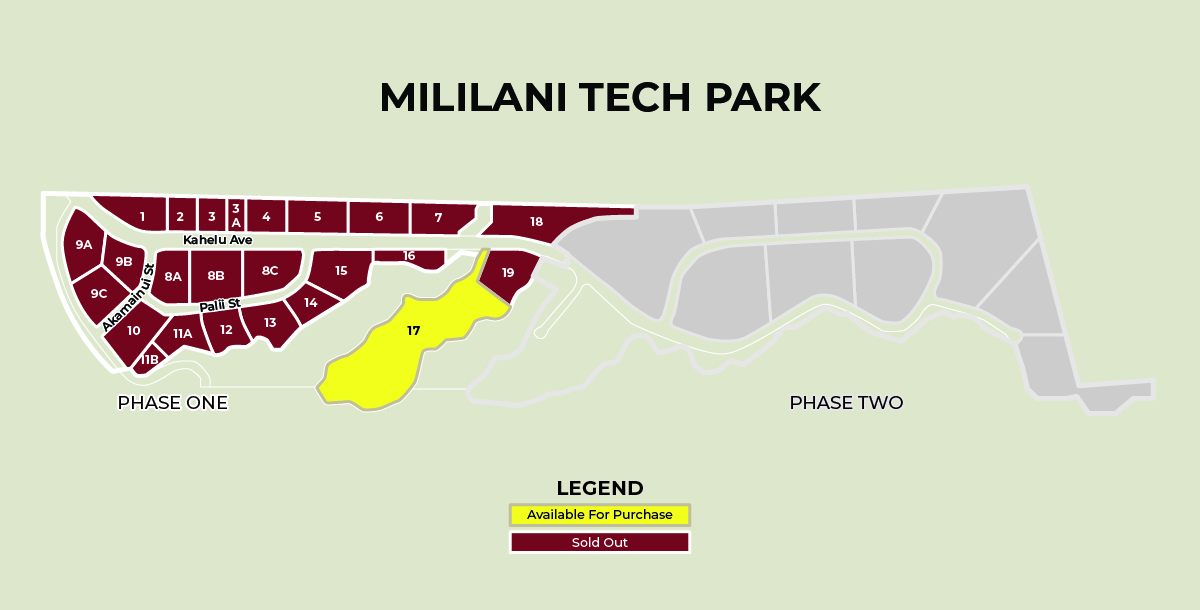 | lot # | acerage | Description |
| --- | --- | --- |
| 1 | 4.000 | Chun Family Trust |
| 2 and 3 | 5.001 | Servpac, Inc. |
| 3A | 1.000 | Servpac, Inc. |
| 4 | 3.523 | Leilehua Bldg POC Castle & Cooke Properties, Inc. |
| 5 | 3.478 | WPC Park, LLC |
| 6 | 4.000 | AT&T |
| 7 | 3.761 | Crown Pacific Hawaii |
| 8A | 4.003 | 399 Kahelu LLC |
| 8B | 5.004 | Verizon |
| 8C | 4.508 | MOAT Congregational |
| 9A | 3.641 | Potosi, LLC |
| 9B | 3.640 | TCG Kahelu Point, LLC |
| 9C | 3.647 | Mililani Partners, LLC |
| 10 | 4.324 | Spectrum |
| 11A | 2.970 | Spectrum |
| 11B | 1.023 | Emmis Television Broadcasting, L.P. |
| 12 | 3.519 | Tradewind Capital Group |
| 13 | 3.300 | Tradewind Capital Group |
| 14 | 3.374 | Mililani Assembly of Jehovah's Witness |
| 15 | 3.886 | TCG Kahelu Point, LLC |
| 16 | 2.027 | Hawaii KBC LLC |
| 17 | 18.956 | AVAILABLE FOR PURCHASE |
| 18 | 6.700 | Tony Tech Park, LLC |
| 19A | 3.000 | 799A Kehelu LLC |
| 19B | 3.000 | HD Mililani, LLC |
Zoning:
IMX-1 Mixed-Use Commercial Industrial
Special use district
High-tech use preferred, but not exclusive
Industrial use not required

Suggested Uses:
Financial institutions, laboratories, light manufacturing, clinics, office buildings, minor repair (except auto), schools, storage, warehousing, wholesale and distribution; motion picture, photography and television studios; back office administrative and data processing functions.

Features:
 • Golden Nugget Award winning design
 • Excellent freeway access
 • Campus-style park
 • Underground electric, sewer and water brought to each site
 • Broadband Fiber optic cable available within park
 • Foreign-Trade Zone
 • Enterprise Zone
Tenant Directory
Click tenant for more information
---
How To Find Us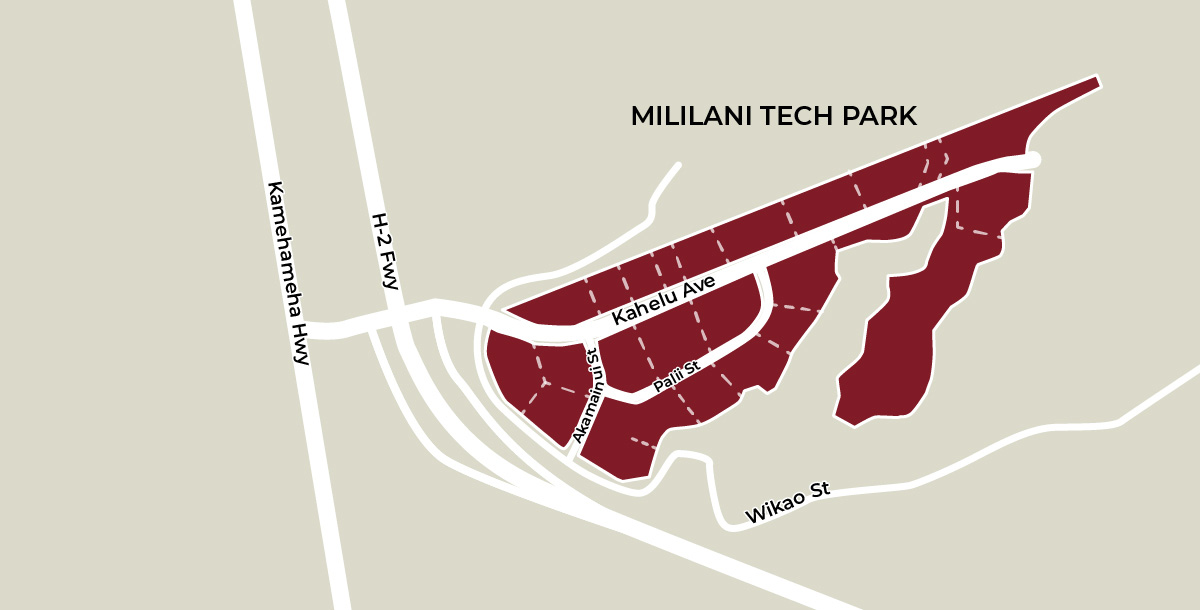 Mililani Technology Park
Mililani, HI 96789

Mililani Technology Park is located in Central Oʻahu, near the master-planned community of Mililani. Served by the H-2 Freeway, the Park is just 15 minutes from Honolulu International Airport, 25 minutes from Downtown Honolulu, 35 minutes from Waikiki hotels & the University of Hawaiʻi and five minutes from the award-winning Mililani housing developments.

For a detailed site map outlining tenant locations and available lots for purchase, click here.

For a listing of all available commercial properties, click here.
COMMERCIAL AND RETAIL INQUIRIES

Leilani Clayton (S)
Mililani Tech Park
Property Manager
Phone: (808) 544-1777
lclayton@chaneybrooks.com
available listings