Dole Plantation
An Agritourism Experience Serving Over 1 Million Visitors a Year
Originally operated as a fruit stand beginning in 1950, Dole Plantation opened to the public as Hawaiʻi's "Pineapple Experience" in 1989. Today, Dole Plantation is one of Oʻahu's most popular visitor attractions where guests can enjoy and learn about Hawaiʻi agricultural activities.
Dole Plantation
Dole Plantation offers a variety of experiential and educational agritourism adventures for local Hawaiʻi residents and visitors. The beautiful Plantation Garden tour provides guests with an opportunity to stroll through centuries of Hawaiian agriculture, tradition, and crafts. Narrated train tours weave through breathtaking vistas that were once part of James Drummond Doleʻs plantation when pineapple was king. And the Pineapple Garden Maze, recognized in 2008 by Guinness Book of World Records, includes over 14,000 colorful Hawaiian plants, providing an invigorating and educational experience.

At the country store, visitors enjoy a variety of Made-in-Hawaiʻi and Hawaiʻi Grown products, from estate-grown Waialua chocolate to ice-cold, world-famous DoleWhip®. Just-picked pineapples grown in the red soil of Oʻahu's North Shore are also available here.
Visit Website
diversified agriculture
Promoting Diversified Agriculture in Hawai'i
Castle & Cooke understands the importance of diversified agriculture. It has been a major part of our company's history and will continue to play a significant role in our future. We've made it part of our mission to promote and support diversified agriculture in Hawai'i, and to date, we've designated 679 acres of Important Agricultural Lands (IAL). Through contributions of land, resources, and expertise, we're creating much-needed jobs for the community while also educating visitors and residents on Hawaiʻi's rich agricultural history and its bright future.
About Diversified Agriculture in Hawai'i
Over the years, Hawaiʻi's agricultural land has undergone a dramatic transformation, shifting from a two-crop, sugar-and-pineapple kingdom to a multitude of smaller crops, including coffee, tomatoes, pineapple, cacao beans, and tropical flowers. Today, the industry is much more diversified, with more than 40 different crops grown commercially in Hawai'i. Although its role has diminished, agriculture still remains an important part of Hawaiʻi's economy, generating nearly $3 billion each year and supporting more than 40,000 jobs.
The North Shore
We've come a long way from the plantation era, when fields of sugarcane and pineapple covered whole islands and stretched as far as the eye could see. Hawaiʻi's new diversified agriculture means that the region from Wahiawa to the North Shore is now a bright patchwork of tropical crops, including banana, taro, sweetcorn, lychee, papaya, mango, coffee, cacao (chocolate), and flowers. Many of these quality products are featured on the menus of Hawaiʻi's finest restaurants and can be found in stores throughout the world.
Environmental Stewardship
Castle & Cooke approaches residential and commercial planning with respect for Hawai'i's traditions and finite natural resources. By incorporating clean energy technologies and innovative community design that promote non-motor traffic, our communities embrace the principles of sustainability and smart growth.
Our fast-charging Hawaiian Electric EV station helps promote a clean energy future for Hawaiʻi.
Our 746-panel solar farm reduces energy costs and helps us educate our guests on clean energy.
Through donations of land and resources, we're helping to support diversified agriculture in Hawaiʻi.
Dole Plantation Inquiries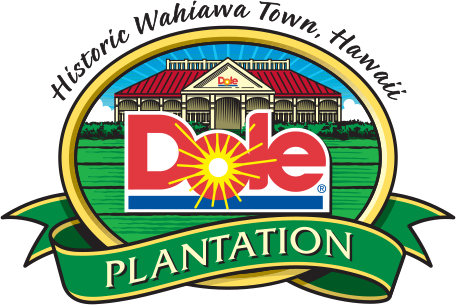 64-1550 Kamehameha Hwy.
Wahiawa, Hawaiʻi 96786
Phone: (808) 621-8408