Castle & Cooke Aviation
Nonstop Excellence. Nonstop Elegance.
Castle & Cooke Aviation is a wholly owned subsidiary of Castle & Cooke, Inc. We take pride in upholding the highest standards in service and quality set by our founders over 150 years ago. With the highest regard for comfort, safety and privacy, our goal is to exceed customer expectations.
Castle & Cooke Aviation
If you're planning a trip to the beautiful state of Hawai'i, Castle & Cooke Aviation's FBO is the premier general aviation facility in Honolulu. Whether yourʻre in need of hangar or office space, our facility offers turn-key solutions to meet just about every need.

Development & Leasing
• Hangar (18,000 sq. ft)
• Facility (7,000 sq. ft)
• Office (60,000 sq. ft)

Castle & Cooke Aviation prides itself in the development and operation of its corporate hangars, aviation office, and shop spaces complete with tools for maintenance for our customers. Our customer service representatives are here to make sure our long-term tenants have everything they need to conduct business at our facilities. This includes secured gate access and use of all conference room spaces.
Visit Website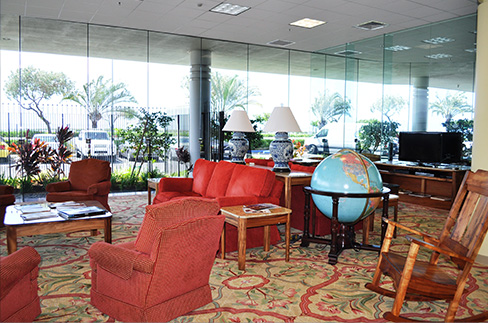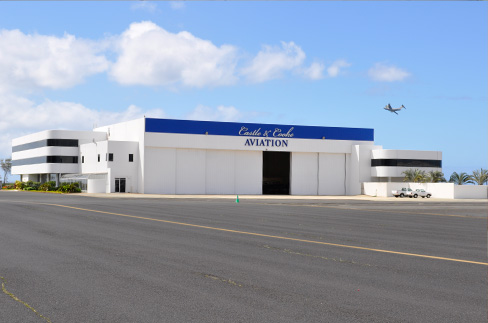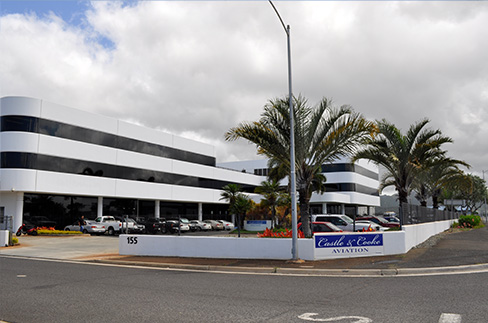 Environmental Stewardship
As part of Castle & Cooke's company-wide sustainability initiatives, a rooftop solar farm is planned for Castle & Cooke Aviation's hangar. Approximately 468 photovoltaic solar panels are scheduled to be installed by the end of 2021 which will help reduce the buildings' carbon footprint and provide tenants with clean renewable energy.
castle & cooke aviation Inquiries

Honolulu International Airport (PHNL)
155 Kapalulu Pl, Honolulu, HI 96819
Phone: (808) 548-2948
Fax: (808) 548-2960
ARINC: 129.95