Dole Cannery
Wonderfully renovated and located minutes from downtown Honolulu, the yellow buildings of Dole Cannery today serve as a 700,000+ square foot office and retail complex that includes the Regal Dole Cannery Theaters, a state-of-the-art 18-plex, plus the adjacent Home Depot, Best Buy and Costco stores.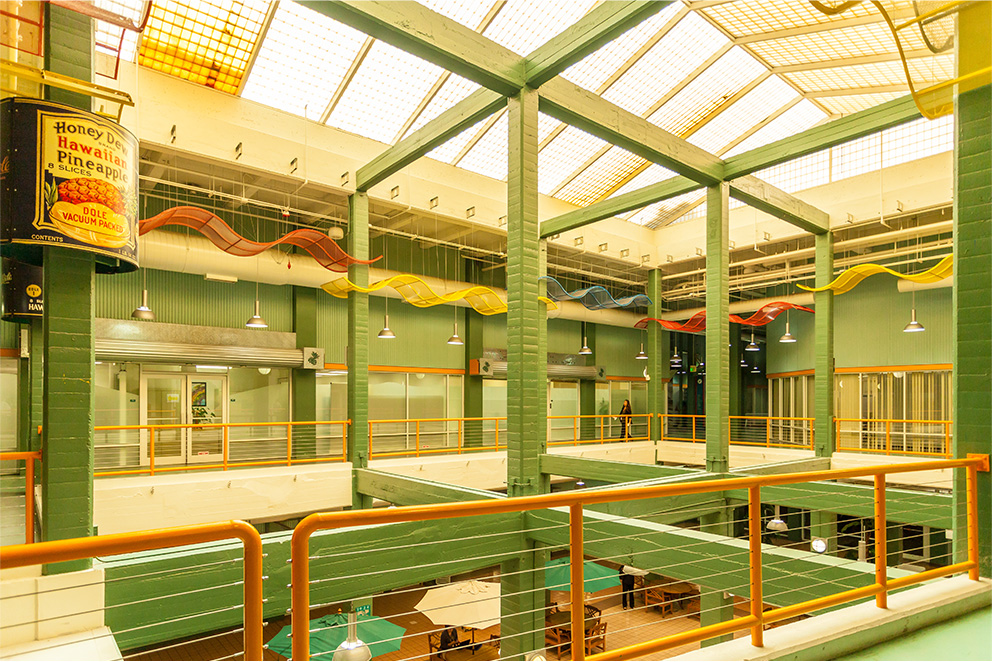 About Dole Cannery
Converted into an office and retail complex, Dole Cannery features a modern design while retaining a strong connection to its storied past. Today, the yellow buildings of Dole Cannery have become a landmark in downtown Honolulu, signifying a new era for the residents and visitors of Hawai'i.

But don't worry, if you long for the cannery days, exhibits and memorabilia are shown throughout Dole Cannery to keep its legacy alive and well!
View Availability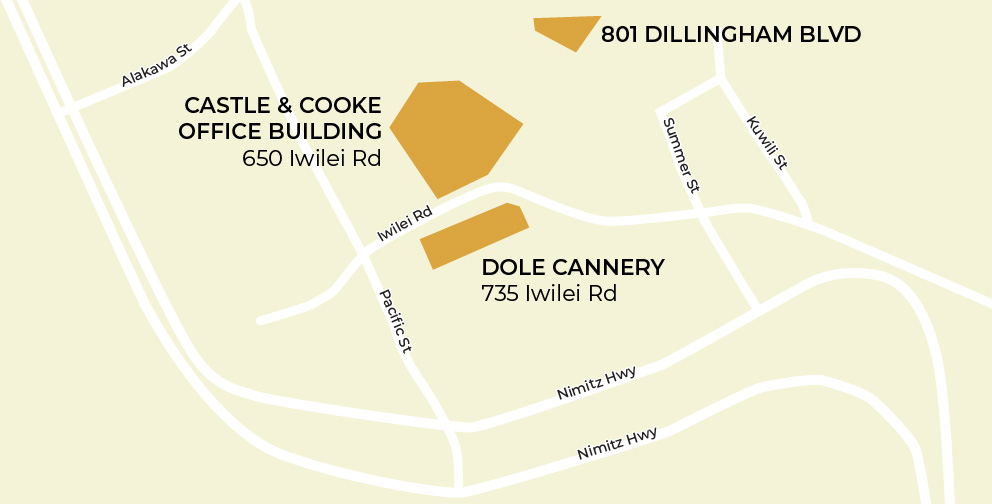 Visit Dole Cannery
Take Nimitz Highway from Honolulu International Airport or Ala Moana Boulevard from Waikiki and turn up Pacific Street towards Iwilei Road to parking for The Shops at Dole Cannery.
The Shops at Dole Cannery
650 Iwilei Road
Honolulu, HI 96817




Open:
Monday - Saturday: 9:00am-5:00pm
Sunday: 10:00am-4:00pm

leasing information
COMMERCIAL AND RETAIL INQUIRIES
Leasing Contact Information
680 Iwilei Road, Suite 510
Honolulu, Hawaiʻi 96817
Phone: (808) 548-3735
oahucommercial@castlecooke.com
leasing information
Regal Dole Cannery 18
735 B Iwilei Road
Honolulu, Hawaiʻi 96817
Phone: (844) 462-7342